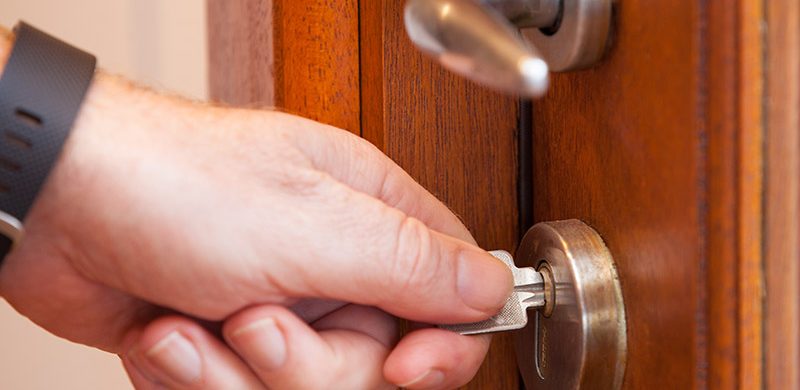 According to Chapter 83 of the Florida Statutes – specifically article 67 – a landlord cannot remove locks from a property unless it's for the purpose of maintaining, repairing or replacing them. The same chapter also covers whether a tenant can change the property's locks without the landlord's content. Let's take a look.
Landlord's Access to the Property
According to Chapter 83 of the Florida Statutes – specifically article 53 – a tenant can't unreasonably withhold consent to the landlord to enter the property from time to time to inspect it, complete maintenance or repairs, and these other reasons.
To supply agreed services
To show the property to prospective or actual purchasers and other persons
The same article also specifies that a landlord can enter the property at any time to protect or preserve it. A landlord can also enter the property at any time if he or she has given the tenant a reasonable notice with a reasonable time, which is at least 12 hours before entry. The landlord should only enter between 7:30 A.M, and 8 P.M. Additionally, a landlord may have access to the property if:
The tenant has provided the landlord consent.
There is an emergency.
The tenant has unreasonably withheld consent.
The tenant has been absent from the property for a lengthy period of time.
A landlord can't abuse the right of access or use it to harass the tenant.
Read the Lease Carefully to Determine if You Can Change the Lock
Unless it's stated in your lease that you can change the lock provided you supply your landlord with a copy of the key, you can't do so without his or her consent. Otherwise, you could subject yourself to an eviction. If you're having issue with a landlord entering the property without your consent, or if he or she isn't following the aforementioned guidelines for doing so, it's best you contact an attorney.
For more information about this all-too-common problem for renters, contact an experienced real estate attorney who can investigate your complaint and deal with it properly. The last thing you want to do is risk eviction for protecting your privacy.
Stephen K. Hachey can help you wade through this difficult process to reach a positive solution. Call 813-549-0096 today!
***The opinions in this blog are those of the author whom takes full responsibility for the content. Like all other content on the site, this does not constitute legal advice and is for general information purposes only.***