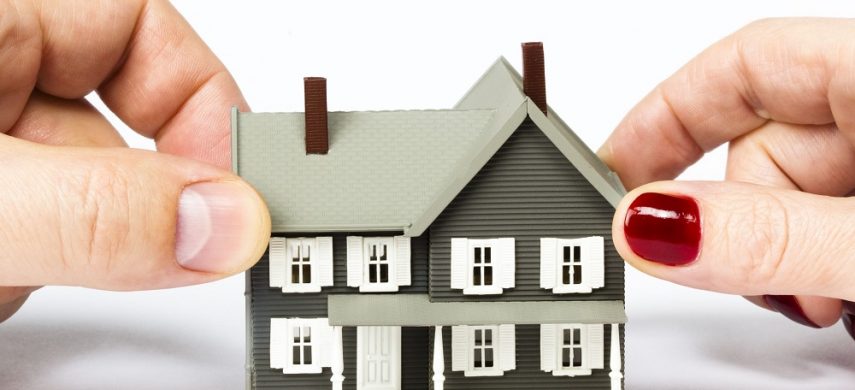 What are the options when a piece of real estate is owned by two or more people and at least one of those people wants to sell the property while the others don't? A common scenario is where family members inherit real estate as heirs in a will. It also occurs in divorces, when unmarried couples split up, and when businesses dissolve. In addition, cohabitation between friends and associates is on the rise and often leads to the necessity of selling jointly owned property.
Sometimes a Partition Lawsuit is the Only Solution
When owners of jointly owned property are not able to agree on the sale of real estate, a partition lawsuit is the tool used by courts to resolve the matter. Ideally, the co-owners will be able to resolve the dispute without a court order. One way the owners can resolve the matter is the owner, or owners, that do not want to sell the property can buyout the owner that wants to sell. Even in a buyout scenario, however, the parties will still need to agree on a fair purchase price. Another way to solve the matter without a lawsuit is for the owners to agree to sell the property. If the parties decide to sell the property voluntarily they will still need to agree on how to split the profit from the sale. This can be contentious because the parties may have conflicting opinions regarding their contribution to the real estate over the course of their ownership. Contributions to the initial down payment, mortgage payments, property taxes, improvements, and more, are often topics of disagreement. As you can see, there are many factors that can lead to disputes when disposing of jointly owned real estate.
Because the decision to sell and the decisions on how to fairly divide the proceeds from the sale can be so contentious, often the only way to resolve the dispute is to file a partition lawsuit. In a partition action, the court makes the ultimate decision on whether to sell the property and how the proceeds of the sale should be divided amongst the owners based on their ownership share. The court may also consider other factors mentioned above which relate to each party's level of investment in the property.
Partition Lawyer Stephen K. Hachey Is Here To Help!
Stephen K. Hachey, an experienced partition attorney, can not only help you determine your options, but he can advise you on the best course of action based on your unique situation. And with offices spread out across Tampa Bay, he's available and accessible to begin working for you. It is never too late to get help. The Law Offices of Stephen K. Hachey proudly serves Tampa, St Petersburg, Clearwater, Wesley Chapel, Brandon, Riverview, South Tampa, Orlando, Bradenton and everywhere in between.
Know Your Rights Before You Act
Real estate law involves state statutes and laws, which can often be complicated and intimidating. Stephen K. Hachey can explain laws and regulations that govern any and all activity dealing with residential or commercial real estate. As a real estate law firm, the Law Offices of Stephen K. Hachey is committed to helping individuals and businesses in connection with all types of real estate transactions.
Stephen K. Hachey Can Help You Wade Through This Difficult Process To Reach A Positive Solution. Call 813-549-0096 Today!
***The opinions in this post are solely those of the author. The author takes full responsibility for the content. Like all blog posts, this is offered for general information purposes and does not constitute legal advice.***
As a new landlord, you may be faced with new challenges. It's important to go into this role headstrong and with a determined attitude. In this article, we'll give you a few tips to keep in mind as you begin your responsibilities as a landlord. Keep reading to learn more.
Get a Home Warranty Plan
A home warranty plan can be a great asset for your properties, especially if you don't want to do repairs yourself. Whenever a tenant needs a repair, you can simply submit a request to the home warranty company. Doing this saves you time on repairs and finding a reputable contractor as well as give quality repairs if you aren't an experienced handyman.
Having a home warranty company can also help if you don't live near your rental properties. To learn more about what home warranty plan may be best for your properties, check out reviews of Florida home warranties.
Don't Become Too Personal With Your Tenants
As a new landlord, getting your first tenants can be an exciting experience. Your first tenants may make you feel successful, but you may feel more connected to them. It's important to not have a personal relationship with your tenants as a landlord. If you become too close to your tenants, it may be tough to make important decisions, and can cause serious conflict if problems like late rent payments or evictions arise.
With that being said, you may want to seriously consider whether or not you want to rent your properties to family or friends. While you may want to help them out, it is possible that they can take advantage of their relationship with you.
Treat Your Properties Like Your Own Business
You need to be serious about the properties you are renting out. Being a landlord isn't just renting out your property to another person. It's about staying updated with laws, regulations, payments, maintenance, management, and more. Unless you hire a property management company to manage your rentals, you'll be doing the work yourself.
The more you take your rental properties seriously, the more successful you will be. This includes properties you stay in as well, such as vacation homes.
Don't Be Too Intrusive
Yes, you are the owner of the properties you rent out. However, you should not be intruding in the lives of your tenants. While you should play an active role in maintaining your properties, no tenant wants their landlord to make frequent visits. Additionally, never enter the property unless there is an emergency. Certain states require landlords to give notice before entering a property, but even if there is no such law in your state, you should respect your tenant's privacy.
Keep Up to Date
As mentioned above, you should treat your property like a business. Part of this means keeping up to date with any laws and regulations on both the national and local levels. New laws can be put into effect at any time, and can potentially change the way you manage your property. Without keeping up to date, you may find yourself breaking rules and regulations without knowing it. As long as you pay attention to real estate news, you should be okay.
Once you are up to date, make sure you keep your properties in accordance with the regulations. Don't ignore any needed updates just to save money.
By following these tips, you'll find yourself in a good position as a new landlord. Becoming a successful landlord takes time and dedication. Whether you only want to rent out one property or you want to acquire multiple properties, you should treat the job all the same.
Stephen K. Hachey Can Help You Wade Through This Difficult Process To Reach A Positive Solution. Call 813-549-0096 Today!
***The opinions in this post are solely those of the author. The author takes full responsibility for the content. Like all blog posts, this is offered for general information purposes and does not constitute legal advice.***